About the Event
Meals on Heels is an evening of great food, beverages, and entertainment to support and learn more about Meals on Wheels in the Twin Cities.  The evening includes drinks and food tastings presented by local restaurants followed by the Swank Soles Competition and a raffle – all proceeds benefiting Metro Meals on Wheels.
Date: August 15, 2019
Location: Nicollet Island Pavilion, 40 Power St., Minneapolis, MN
Attire: Cocktail Party
Parking: FREE Parking and Shuttle from DeLaSalle High School Parking Lot
Doors Open: 6:00 PM
Food Sampling: 6:00-8:00 PM
Hosted Wine, Beer, and Soda: 6:00 – 7:30 PM
Photo Booth: 6:00 – 8:00 PM
Swank Soles Competition: 6:00 – 7:45 PM
Fling the Ring: 6:00 – 8:00 PM
Spin the Bottle: 6:00 – 8:00 PM
Cash Bar: 7:30 – 9:00 PM
Silent Auction: Bidding open now until August 15th at 7:45 PM.
Program:  Begins at 8 PM
We are thrilled to have Sarah Edwards joining us as our host and Swank Sole judge.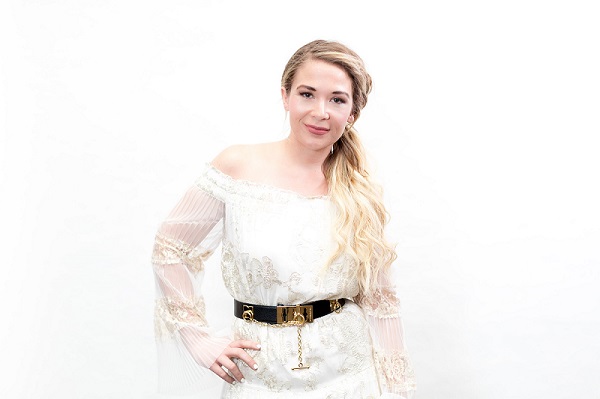 Hi, I'm Sarah Edwards! I'm an event producer, a social content strategist, and a spreader of kindness. After working in the marketing industry for a decade, I took a leap of faith, quit my job and turned my passion and side-hustle into a full-time business: I AM SARAH EDWARDS. I AM SARAH EDWARDS is an experiential marketing and branding studio that offers its clients a unique value proposition – the power of authentic connection. I create platforms to celebrate brands, what makes them different and how they can connect with each other! And, I'm scrappy! I'm a director, an actor, a bumble-bee, a makeshift Ace Ventura — I'm not perfect, but I get the job done! I work with an array of different brands including Jaguar Land Rover Minneapolis, Bumble, Hands On Twin Cities, Sherman & Associates, Prairie Organic Spirits and WeWork.
Our first host of Meals on Heels, KDWB's Dave Ryan, is coming back to help judge the Swank Sole Competition.